How to get your home ready to sell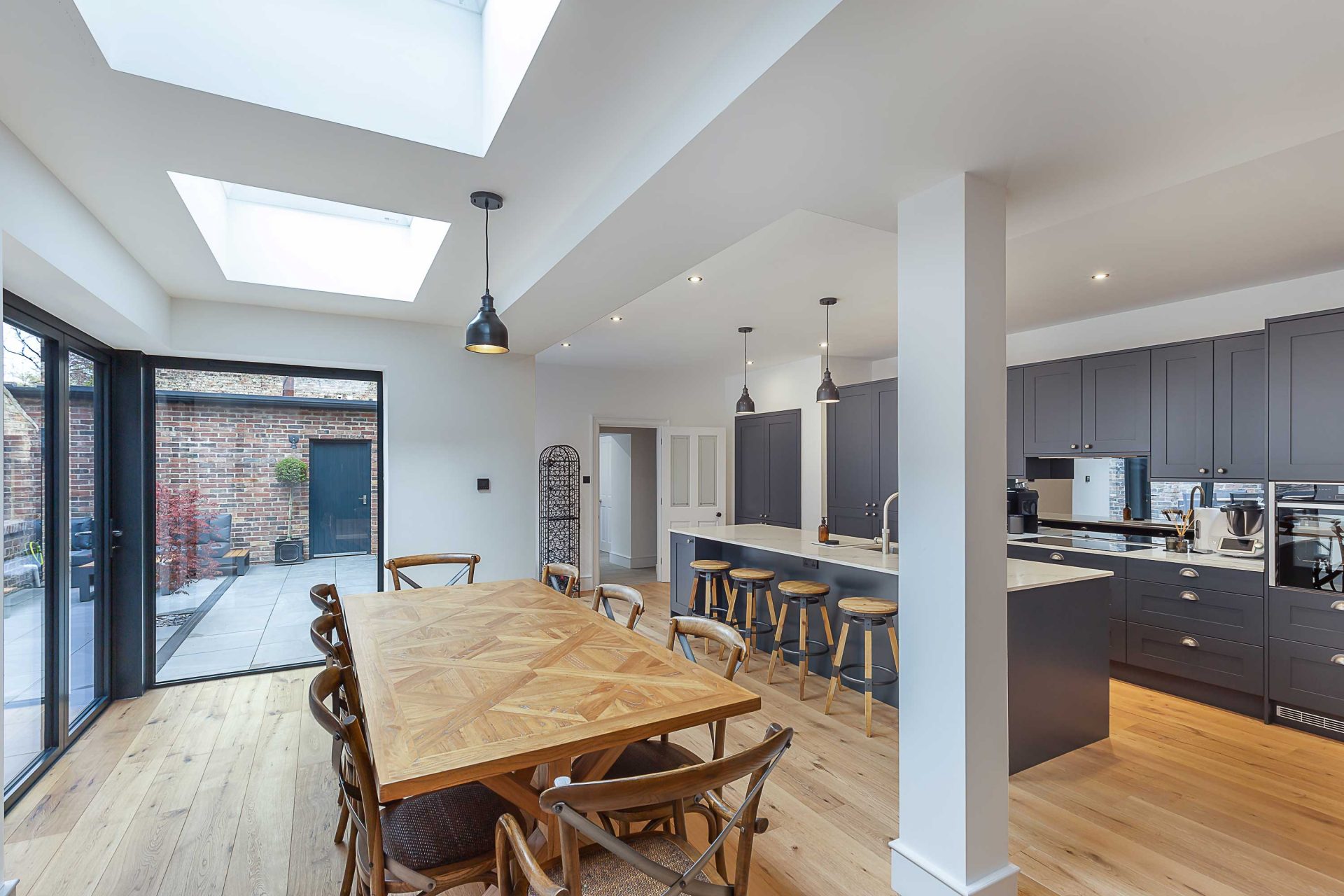 With the housing market busier than it's been in a very long time, this might be the right time to take advantage of the momentum and put your own home on the market.
There are record numbers of homebuyers looking right now, so you'll want to make sure you give yourself the best chance of attracting them, and getting the best price possible for your property.
Read on to see Rightmove's top tips to make your sale as successful, quick, and hassle-free as possible.
Choose the right estate agent If you haven't had your property valued yet, get that booked in as soon as possible. We recommend you get at least two agents around to value your home, and choosing the right for you is super important.
Here's a list to help you know what to look for:
In other words, going with an agent who charges slightly less commission but ends up taking much longer to sell your property, and achieving a lower price, may be false economics.
Working with an agent who provides a great service, is responsive, proactive, and an expert in your local area, will make a huge difference to the whole experience, and is most likely to get your house on the market quicker.
Get the price right Don't automatically be swayed by the agent promising the highest price for your home. It's tempting, but if you end up over-pricing the property it will only prolong the process, and you'll have to reduce the price further down the line anyway. A recent study we carried out found that you were twice as likely to sell your home if it sold based on the first listed asking price.Instead, ask the agent to provide evidence to support why they recommend that asking price. And again, look at their recent history in the area.Have all documents ready Your estate agent and solicitor will ask for various bits of paperwork throughout the selling process, so if you can gather together all the relevant documents ahead of time, you should avoid delays further down the line.Some of the paperwork to consider rounding up include:Get your home ready You'll want to spend some time de-cluttering and making your home look as presentable and attractive as possible, so that as soon as you've instructed your agent they can get straight to work.The quality of the photos that appear on Rightmove play a big part in determining the level of interest the property will get. Low quality photos of cluttered and messy rooms put some people off, whilst high-resolution images of bright, tidy, well-presented homes are attention magnets.An important note on photography – today's technology can produce extremely high-resolution images, videos, and virtual tours, which is great. But be mindful that you don't reveal more of your home than you should. Private documents, medical papers, financial information, or anything that reveals personal information about you should be kept out of view.Here are some ideas to make your home look amazing when it's on display:Darker rooms generally look smaller than lighter ones, and this can be a big turn off for potential buyers. So we'd suggest making sure that blinds are open, and curtains are apart, to flood your home with light.The front garden is the first thing that a potential buyer will see, so make sure that you give them a reason to smile straight away.Similarly, the back garden can be a deal clincher, and an impressive outdoor space could set your home apart from the rest. Here are some suggestions for things to tick off your list:These two rooms are the most expensive for a buyer to upgrade. However, if you've made an effort to clean and declutter them, you'll be giving potential buyers another reason to be positive about your home. Making this room mould-free is a must
Making the bathroom mould free is a must. Store toiletries away where possible, clean shower doors and keep the toilet seat down
In the kitchen keep worktops tidy withutensils organised and food in cupboards. Put washing up away, clean the windows and tidy away any indication of pets being in the house, as your prospective buyer may not be a pet lover
Article taken in part from www.rightmove.co.uk
Important Information All property sales and the financial advice that surrounds them are as unique as the people engaging in the transaction. It is important to not make a decision without seeking professional advice. If you want to sell your home and are considering redecorating before marketing, speak to one of our Property Professionals to get the best advice for presenting your home for sale before making any investment. This article is for the purpose of information only and should not be seen as financial advice.