How has the housing market changed in 2022?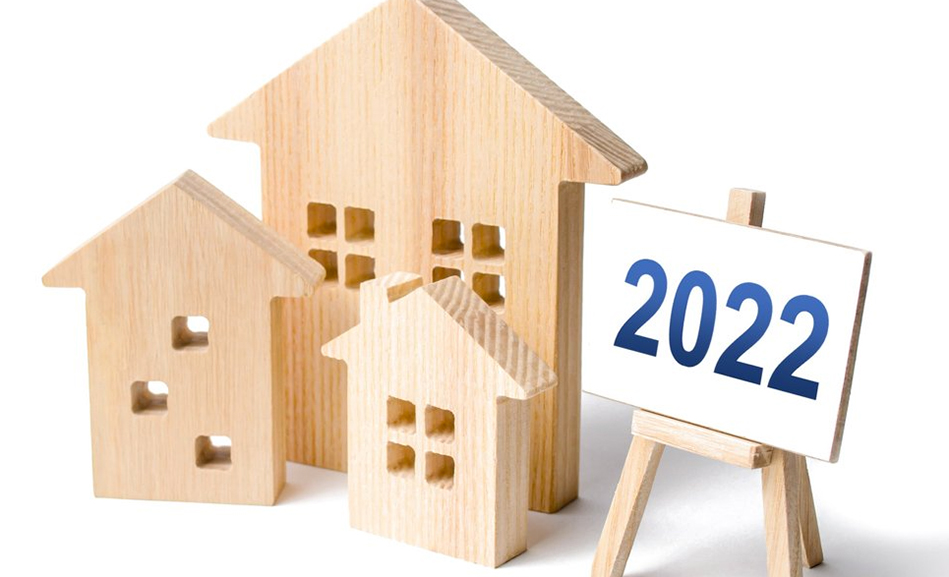 It's been more than two years since the start of the pandemic, and the importance of our homes has never been more in focus. So how have things changed in the housing market as a consequence?
Rightmove published a great article to give a breakdown of trends and we've condensed some of the findings here but check out the full article on www.rightmove.co.uk – They said:
Covid rules and lockdown restrictions have had a lasting effect on what we prioritise when we're looking to move. We've seen big shifts in demand from home-movers, as many buyers and renters swapped cities for the open space of the countryside, and bigger homes.
Some of these trends look set to stay – bit of green space, anyone? – but some are now starting to reverse.
1. Cities are making a comeback
From April 2020, we saw a drop in demand for homes in cities from people living in rural areas. Instead, countryside locations were at the top of home-hunters' wish-lists amid the 'race for space'. But with many people returning to the office, at least for part of the week, we're now seeing demand for homes in big cities return.
In fact, we've seen a 50% increase in rural home-movers looking to head into some of Britain's biggest cities, including Bristol, Liverpool and London, compared to the lockdown period of January 2021.
2. Home-hunters know exactly what they want
Before the pandemic, most people looking for a home on Rightmove didn't limit their search to a specific property type, and instead would be open to considering, for example, either a terraced home or a detached house. Now, shifting priorities has meant that searches for just one property type are now the most common.
Home-movers that may have been open to buying a two- or a three-bedroom property are now tightly focusing their search criteria to help them find their perfect home. And for many, the perfect home has a garden; we've seen a 70% increase in searches for gardens compared to two years ago.
3. Location doesn't always come first
Despite home-seekers being less likely to compromise on property type, many are now willing to consider homes located within wider search areas. If finding a home with green space, or an extra bedroom to turn into a home office, means moving further away, then so be it.
In fact, people have been widening their search locations by up to 58 square miles. That's an area 25 times the size of Monaco, or the whole of Manhattan. So what does this mean for your home search? If you try expanding your search radius by a similar amount, you'll be shown an average of 6,000 more properties in your search results. In a competitive housing market, it could make all the difference to help you find 'the one'.
4. Searches for homes near train stations are soaring
With so many people swapping offices for home-working during the pandemic, living close to train stations dropped down the list of priorities. But with the return of more regular commuter journeys, we're now seeing that trend reverse.
Tim, our property expert, says: "We first saw an increase in searches for commuter stations at the end of last summer as businesses were slowly encouraged to welcome people back to offices. We're seeing similar trends at the start of this year as more people look for an easier commute for the days they're in the office."
5. Flats are the most in-demand property type
Houses 'stole the show' as the most in-demand property type during 2020, with people wanting as much space as possible while pandemic restrictions were in place. However, as more people return to city centres for work, we're seeing a bigger rise in demand for smaller flats in central areas.
Three-bedroom flats are now more sought-after than three-bedroom houses, suggesting that while buyers might be looking for an extra room to work in, they're balancing this with the better affordability that comes with a flat search.
Modified article taken in part from
WWW.RIGHTMOVE.CO.UK
Important Information
All property sales and the financial advice that surrounds them are as unique as the people engaging in the transaction. It is important to not make a decision without seeking professional advice. If you want to sell your home and are considering redecorating before marketing, speak to one of our Property Professionals to get the best advice for presenting your home for sale before making any investment. This article is for the purpose of information only and should not be seen as financial advice.